10 Best Android Games for Kids:- These some of the best android games for kids in 2018. These games are amazing and will busy the kids for hours. These games will even teach kids about many things like the name of animals, alphabet etc. The games are educational and enjoyable as well. Try these games once you will them as well as your kids.
Supermarket -game for kids
Doctor kids
Fun Piano For Kids
Educational games for kids
kids spelling games
Monster Trucks Game For kids 2
Food Puzzle For kids
Nursery Rhymes, Kids Games, ABC Phonics, Preschool
Kids Games Shapes for toddlers
Manuganu
10 Best Android Games for Kids
10) Manuganu
Manuganu is a 3D side-scroller running game, in which you control the boy Manuganu. Unlike other usual running games, Manuganu brings on the Halt feature to avoid swinging rocks, hammers, flames and other enemies with the right timing. Another important feature of Manuganu is the ability to switch from "running" mode to rope climbing mode when needed. But be careful! This mode has its own challenges.
9) Learn Shapes for Kids, Toddlers – Educational Game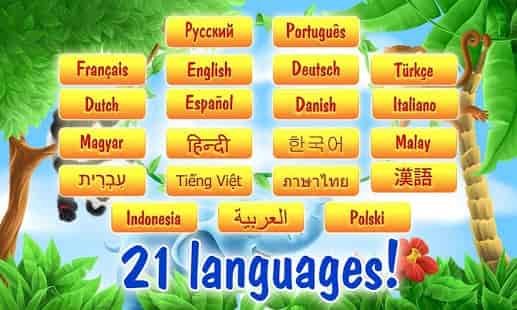 Shapes are one of our educational games for toddlers in which your child can learn shapes and play shape games. Invite your baby to a fabulous world of shapes for kids to acquire new knowledge and skills. The game teaches to distinguish different geometric shapes and compare shapes for babies with the surrounding objects in real life.
Also Check Out: 10 Offline Best Android Games Under 50MB
Also Check Out: 10 Best Android Games for Kids
Also Check Out: 10 Best Racing Games For Android Offline
Also Check Out: 30 Best HD Games For Android under 1GB
8) Nursery Rhymes, Kids Games, ABC Phonics, Preschool
Hundreds of nursery rhymes, baby songs, stories for kids & games for toddlers, KidloLand has everything for kids under 5 years old. Delight your child with interactive nursery rhymes like Old MacDonald, Twinkle Twinkle Little Star, Wheels on the Bus, the Itsy Bitsy Spider & more preschool & kindergarten rhymes.
7) Food Puzzle For kids
Puzzle for kids series are one of the best fun and educational games for young kids, toddlers and preschool children. This top free game will help your child develop matching, tactile and fine motor skills while playing and exploring 100 different food wooden textured puzzle shapes.
6) Monster Trucks Game For kids 2
If your kids love all things monster trucks, Then they will love this game. Monster Trucks racing game for young kids and toddler. Designed for young Children and toddlers between ages 2 to 8 years old, Simple controls to drive the monster trucks along the course. the truck never flips ensuring your child always gets to the finish line.
Also Check Out: Top 13 Amazing Android Games Under 10MB
Also Check Out: Top 5 Best Android Board Games
Also Check Out: 10 Best Android Games Under 20MB
Also Check Out: Top 20 Best Offline Android Games Under 100MB